In September 2023, the European Sustainable Development Week was in full swing at Urgo Medical!
This year's ESDW theme, was "Everyday actions". Attendees discovered tips they could apply to everyday life, from sorting mail in the office, to using natural products in the bathroom, to reducing food waste!
The ESDW is a real opportunity for Urgo Medical teams to take part in workshops on sustainable actions: 
At Chenôve site, participants made reusable beeswax wraps, discovered the tricks of successful composting and understood the role of bees within the ecosystem. 

The Paris teams were introduced to ethical fashion and attended several Do It Yourself workshops. Participants created their own cosmetics or household products, made with natural products, for more eco-friendly everyday use.

At Veauche site, employees donated their clothes to a humanitarian organization, and in Chevigny, they could clean their offices and sort out their waste.
Thank you to all our attendees, let's meet again next year!
See the week's photos below!
Other news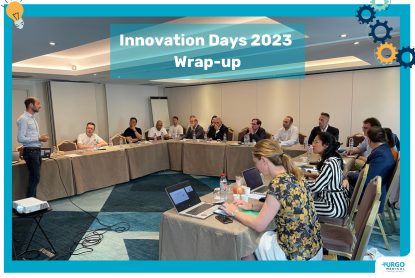 A look back at the 3rd edition of Innovation Days!
Innovation Days 2023 brought together global experts from June 7 to 9 to imagine tomorrow's wound care.
Discover more