Launched in 2021 at the initiative of our Innovation Department, Innovation Days 2023 brought together global experts from June 7 to 9 to imagine tomorrow's wound care.
Experts in their fields
Two major experts in wound healing, Prof. Kirsner and Prof. Kim, made the trip from the United States. On the European side, Spain, with Prof. Lazaro and Prof. Rivera, France with Dr. Téot, Germany with Prof. Augustin and Belgium with Prof. Beeckman, completed the group of experts.
All were supported by our in-house Research, Innovation & Development and Urgo Medical experts on the various topics covered.
On the agenda? 
In collaboration with Michelin Inflatable Solutions – Healthcare & Emergency, CEA (Commissariat pour l'Energie Atomique), and our Healico team, they worked on the future of wound care to better heal patients.
Thank you to the experts and our teams involved for this exciting week! 
To be renewed in 2024!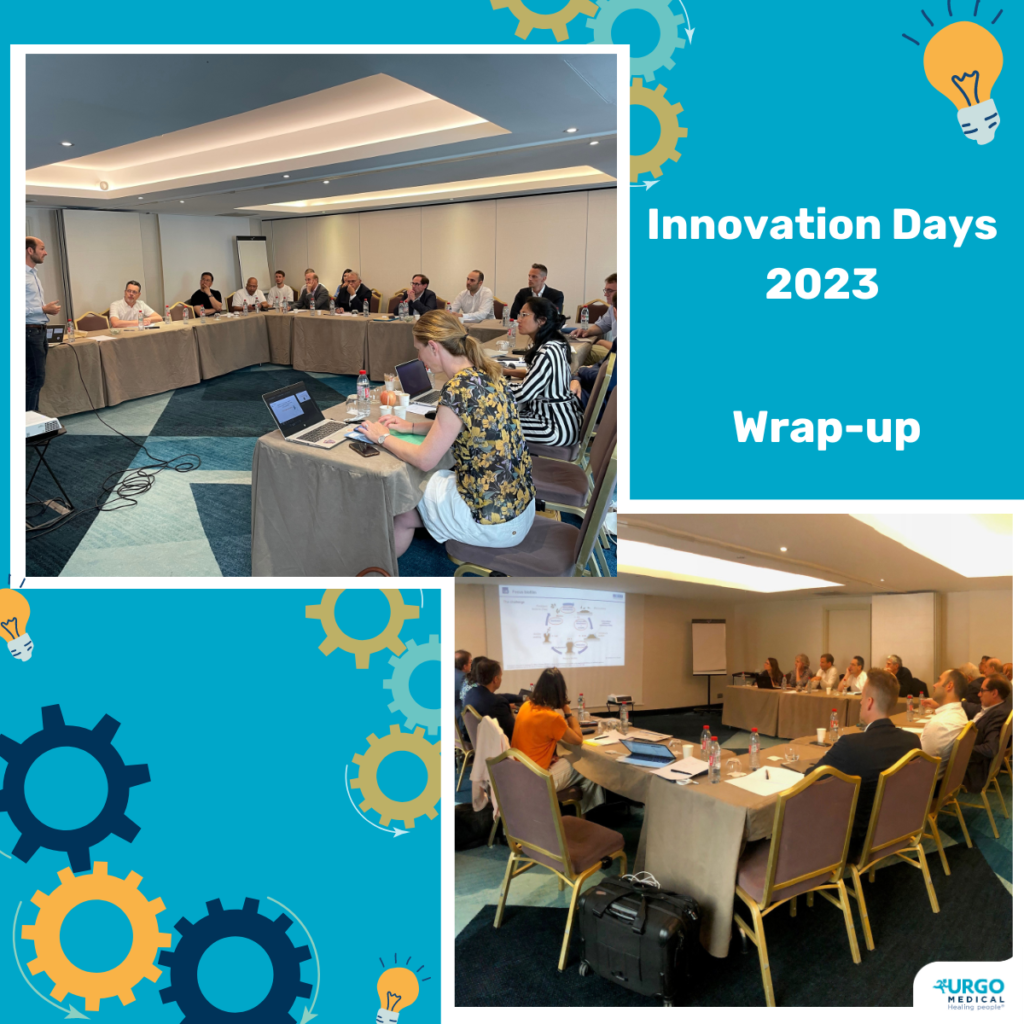 Other news